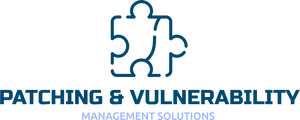 FusionPatch & FusionScan IT Services
How FusionPatch compares with other vendors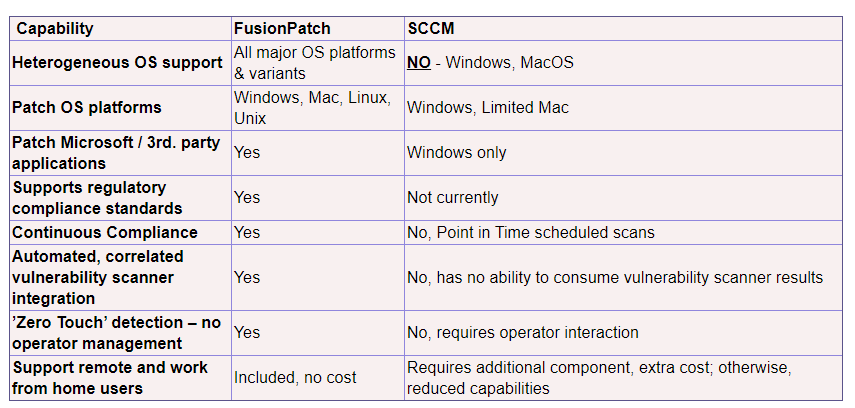 "Comes with a steep learning curve that has never been corrected, reporting is a big issue as you are writing SQL queries to gather information"
"We often need third party tools to make using SCCM acceptable"
" It is very complex product which requires a lot of hands-on experience on both client and server operating systems with strong background in databases and reporting tools"
SCCM Distribution Points are dependent on numerous underlying Operating System components to be working; otherwise, the Distribution Point will not function properly requiring considerable troubleshooting and maintenance placing additional load/stress on staff. Non-functioning Distribution Points can increase security risk since initial success rate is lower lengthening out the remediation process.
SCCM agents can be fragile/brittle due to their dependence on Operating System components and MS Active Directory Domain membership. If either is not functioning properly SCCM can't manage the system.
Why FusionPatch over SCCM?
Our Solution: FusionPatch doesn't have these above dependencies/complexities making management straight forward with less stress on staff. This has additional benefits of reduced security risk due to extremely high 1st pass success rate while improving ROI/TCO.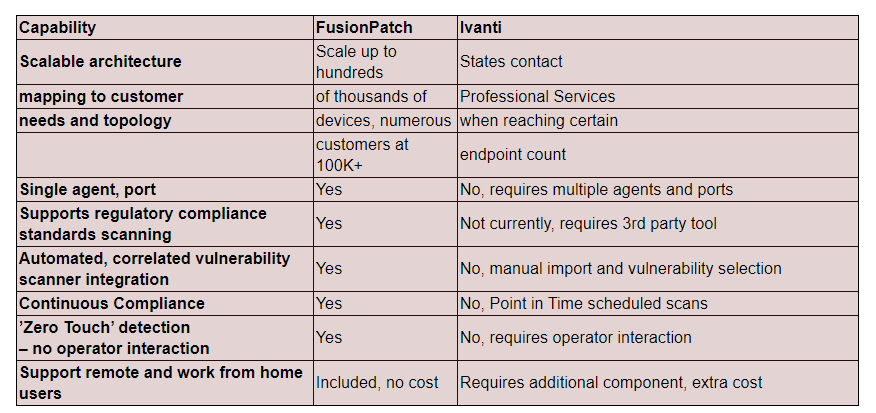 Ivanti is built upon acquiring disparate tools and attempting to integrate on the backend, which places considerable stress on staff to maintain (i.e. – care and feed) and troubleshoot the infrastructure.
Additionally, Ivanti overall has multiple agents and port requirements that can add unnecessary load on the systems and risk due to the additional open ports.
Another aspect is one of operator interaction/scheduling required to make sure the content is properly in place prior to taking action and scheduling the necessary agent configurations/settings for the point in time process. There is the potential for inadvertent operator errors leading in increased risk and lengthened out detection/remediation cycles.
Why FusionPatch over Ivanti?
Our Solution: FusionPatch doesn't have these above complexities making management straight forward with less stress on staff. This has additional benefits of reduced security risk due to extremely high 1st pass success rate while improving ROI/TCO.
Single intelligent agent for continuous endpoint self-assessment and policy enforcement.
Real-time visibility and control from a single management console.
Management of hundreds of thousands of endpoints regardless of location, connection type, or status.
Targeting of specific actions to an exact type of endpoint configuration or user type.
Management of complexity and cost reduction, increasing accuracy, and boosting productivity
Support for heterogeneous platforms.
Automatic endpoint assessment and vulnerability remediation according to the National Institute of Standards and Technology (NIST) standards.
Server Automation.
Ensure continuous endpoint configuration compliance with effective remediation of configuration drifts.
Supports security benchmarks published by CIS, DISA STIG, USGCB, and PCI DSS
Collect, aggregate, and report on security configuration, patch and vulnerability compliance status of all endpoints against deployed policies.
Report how vulnerabilities have been remediated to demonstrate compliance with regulatory or organization policies and pass audits more easily.
Real-time enforcement of security policies across all endpoints, regardless of their network connection status
Quarantine endpoints that are out of compliance and manage endpoint patching across operating systems and software applications to stay current and improve security posture.
Difficult to keep up with vulnerabilities across multiple operating systems.
In addition, our company offers extenuation of our original CLM and PKI product offering for companies who would like to manage their Certificates Lifecycle process in combination with the PKI infrastructure and be able to have a centralized portal that allows customers to renew certificates in a single place vs jumping across different types of tools generating certificates and forgetting about them 3 years later only to result in outage. 
Many organizations are under the constant pressure to keep their systems and applications secure. Unfortunately, the task of keeping auditors happy and maintaining well defined balance between application usability and security is not exactly a walk in the park. 
Multiple operating systems have different types of vulnerabilities that can either be exploitable or not and rapidly changing.
What makes it even more complex is the fact that Windows and Linux operating systems run different types of OS versions and not only OS versions, but happen to also host variety types of applications with different constantly changing versions, that happen to be hosting variety types of critical business processes that can under no circumstances be down.
Anytime vulnerability is discovered, it opens up additional can of worms for internal IT staff, making their life stressful.
Any vulnerability that is not addressed may result in rapidly elevated risk in the form of total system failure, ransom attacks or any other threats associated with critical resources.
Many of the customers can't keep up with the rapid nature of newly discovered devices (especially the type of devices that happen to have critical vulnerabilities) getting onto their network without being properly validated first, resulting often in rogue devices taking control of customers networks.
Needless to say not having any type of formalized solution to address vulnerabilities is a major risk factor.
Multiple Operating Systems Require Continuous Vulnerability Discovery.
Multi cloud and on-premise hybrid environments consisting of Linux and Windows devices require continuous vulnerability discovery, just like any other operating systems do. 
Single Time Scans = Challenge
Many vulnerability solutions providers on the market today provide vulnerability assessment services that solely focus around single time once a year or once every 6 month vulnerability assessment of critical servers, operating systems and applications, when in reality it needs to continuous process.
No Continuous Discovery for New Devices - Challenge
Many of the security solution providers on the market today, have no concrete way of identifying if there are any new devices that got on their network, resulting gaps in security. (neither do they have any formal whitelisting processes to white list devices that are legit.)
Vulnerabilities often don't get followed up on - Challenge
Many vulnerabilities that do become discovered often never get followed up on, this is mostly due to the challenge of not being able to visualize the result of the patch updates in comparison to results of what the vulnerabilities looked like after patch updates were rolled out.
Needle in the Haystack - Challenge
Many times when vulnerabilities are indeed discovered it's hard to understand which vulnerability exactly is the most critical vulnerability.
Common Patch and Vulnerability Problems
How our FusionPatch and FusionScan can help customers reduce risk.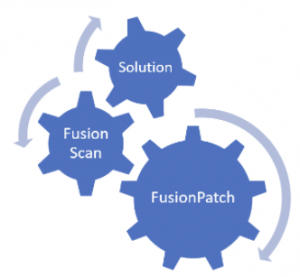 Difficult to keep up with patches across multiple operating systems.
Many organizations are under the constant pressure to keep their systems and applications secure.  Unfortunately, the task of keeping auditors happy and maintaining well defined balance between application usability and security is not exactly a walk in the park. 
Multiple Operating Systems Require Continuous Patching
Multi cloud and on-premise hybrid environments consisting of Linux and Windows devices require continuous patch updates to keep systems secure. 
Point in time patching systems on the market today do not provide adequate level patching creating gaps & risks in the following ways.
For example, some of our competitor patching solutions on the market today such as SCCM or Ivanti relies on Point-in-Time level checking.
Disconnected Endpoints – Off network, connection to Ivanti or SCCM servers
Patch Tuesday – scheduled scan, produces critical visibility gaps.
Reporting Gaps -only at scheduled check-in, produces visibility gaps
Security – No visibility to changes except at check-in, increases risk.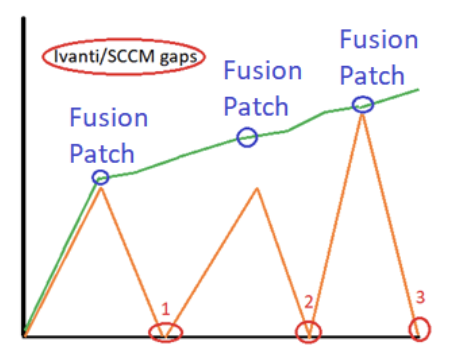 FusionPatch Continuous Compliance checking
FusionPatch continuous compliance virtually eliminates visibility and compliance gaps associated with pre-historic and archaic point in time patching solutions that you see on the market today.
FusionScan Continuous Vulnerability Discovery Solution
FusionScan continuous vulnerability discovery solution makes the continuous process of discovering vulnerabilities based on CVE criticality score easy to follow.  It's a risk-based view of your IT, security and compliance posture so you can quickly identify, investigate and prioritize vulnerabilities.
FusionScan Vulnerability scanning solution helps companies reduce security associated vulnerability risks, with pre-configured dynamic scans holistically configured to hunt for any new devices that get onto your network as well as existing devices, thereby helping customers take control of their network, visualize what vulnerabilities are present, which ones are critical and which vulnerability needs to be addressed first.
Our FusionScan solution goes hand and hand with FusionPatch solution like brother and the sister solutions protecting it's parent (meaning the company).
FusionScan and FusionPatch uses different vendors,
With FusionScan customers can quickly
Both of our solutions FusionPatch and FusionScan are delivered with 24 by 7 support.
Let us know a little more about your environment.
Is the solution needed for on-premise or in cloud resources or combination of both?
Is the need only for Linux and Windows servers for now?
If interested moving forward with the solution we can provide separate presentation for that, covering high level technical solution overview and costs. To learn more contact us either by the phone number on the top right corner, or filling out the form by clicking Get a Quote button.  Or send us a chat message on the bottom right corner icon.
Want to go beyond FusionPatch and FusionScan to further reinforce security in your environment?
Multi Factor Identity Validation Services for small, medium and large size businesses
If so don't hesitate checking relevant cyber security monitoring and integration services below.  We work with multi vendor environments, helping customers not only with patching Linux and Windows workstations, but also provide comprehensive multi factor validation services for other devices ranging from video conferencing systems, printers, Cisco or Avaya IP Phones, mobile Android and IOS phones, Macintosh laptops, Virtual servers running on ESX hosts and many others.  If interested to learn more for how we can help customers validate if their device is truly their company's device, then don't hesitate to check out our Multi Factor Identity as a Service solution.
Want to be a bit more pro-active with your vulnerabilities?
Vulnerability Threat Hunting Services with Sumo Logic
FusionPatch and FusionScan solutions do offer visibility of vulnerabilities solution, but many customers want to actually react to vulnerabilities discovered beyond simple recommendations and actually want to see whether or not they are actively being exploited and want to see some sort of indication that they are being targeted.   
Our company can help customers identify vulnerability threats that may very well already exist in your environment, yet require some type of logic to be identified and remediated.  Some of that logic is as simple as turning on additional debug logs within your appliances or application and then feeding the output of these logs into dedicated SIEM such as Sumo Logic, Splunk or others. 
Our company specializes in crafting specific queries that are based on your very own existing vulnerability vendor recommendations, helping customers grasp the concepts of reality and criticality of the vulnerabilities present within their network.  Not only do we help customers identify what the threats are based on the existing vulnerabilities, we additionally work with customers to help them build common threat identifiers based on MITRE ATT&CK knowledgebase, helping companies focus on critical indicators, threats and risks first… before focusing on anything else. 
This is slightly different than the offering from FusionPatch and FusionScan since this service is focused on creating customized dashboards per specific customer needs, helping companies reinforce their security.
If interested in this service then don't hesitate to check out Vulnerability Threat Hunting with Sumo Logic Service.
Want to minimize certificate related outages?
CLM and PKI Management Solutions at your Service
FusionPatch and FusionScan offers solid foundation for your patching and vulnerability discovery needs, but they don't exactly include certificate life cycle management and PKI infrastructure management services. 
 If you have been placed in charge of your security posture and seeking a way to minimize major incidents, then taking control of your PKI and Certificate life cycle management process is probably a good idea.  To see how our company can help you keep track of certificate life cycle and centralize certificate deployment across multiple types of devices with specifically crafted solution for your organization, click this link CLM and PKI Cyber Security Management solutions.
Want to monitor your applications and networks beyond vulnerabilities?
Although FusionPatch and FusionScan is a set of great foundational security solutions for company's organization, in reality many of our customers want more.  Specifically many of our customers want to monitor their infrastructure and applications in cloud and on premise.  
Our specialized subject matter monitoring experts can help companies take control of their organization and bring additional visibility into critical applications and infrastructure running either across monolithic applications or containerized microservices architecture.  Our company specializes in different monitoring vendors, ranging from SumoLogic, New Relic, Logic Monitor, DataDog, Splunk, Zenoss, AppDynamics and many other monitoring and SIEM systems.
To learn more about our monitoring offerings visit any of the links below
Sumo Logic Monitoring Assessment for Financial Industries 
Logic Monitor Integration Solutions and Services
Solar Winds Consulting 
Industries We Service and help customers integrate patching and vulnerability solutions.
With FusionPatch and FusionScan we can help protect the following devices.
Patching and Vulnerability Problems & FusionPatch and FusionScan solutions
Other Integration and IT Services Similar to Patching and Vulnerability Management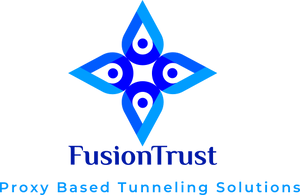 Based on Zero Trust Connectivity Architecture
Get your on site locations and  remote office work force or IoT devices connected with the help of custom solutions  designed to keep companies secure, while protecting employees form malicious threats.
Read More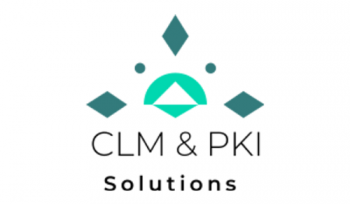 Certificate Authority Validation & Renewal
Certificate Lifecycle Management (CLM) and PKI services and solutions for companies seeking to take control of their certificate validation and enrollment needs, helping companies reduce risk through auto renewal.
Read More
What Other Customers Say about our Vulnerability and Patching Solutions