With Dynatrace we can help companies visualize digital experience
Imagine being able to monitor your user's connectivity to web, or mobile based resources on the internet and being able to track it all?
Imagine being able to map out critical transactions and get insights for how your applications are doing across multiple types of users?
Imagine being able to visualize your full stack connectivity from layer 1 to 7 and seeing precisely what's effecting your user's performance.
Imagine being able to see if user's performance in one shape or form contributes to the overall business objectives?
Imagine being able to view where the bottlenecks happening, and being able to literally see at the web or mobile application interaction level as to what specific user action resulted in the bottleneck?
Imagine being able to track entire enterprise ecosystem across native cloud apps, IoT or any other types of applications.
With so many imaginative points… you do not have to imagine anymore…
Introducing Alpha FusionSmart Enterprise Monitoring Solution

Managed Dynatrace Monitoring Services for your enterprise and any of your existing monitoring tools.
Our company offers, customized IT solutions for different types of organizations seeking to reduce risk, secure their enterprise and visualize their workflows, applications, networks, machines and devices.   
As part of our monitoring solution initiative we can help companies not only manage their existing Dynatrace monitoring platform, but can also help companies unify multiple data lakes from any other data sources into consistently unified single pane of glass tool.  We call it Alpha FusionView.
One way we do this is through our very own built software called Alpha FusionView.  Where within Alpha FusionView we cater visualizations of KPIs in the direction of customer's needs based on business logic use cases, in combination with what Dynatrace already has to offer. 
Helping customers use the existing Dynatrace tool for what it does best, while supplementing it with additional layers of visibility across not just digital user experience, but across many other different types of use cases tailed for different types of industries.
What is Alpha FusionView?
Alpha FusionView is our data analytic single pane of glass software designed to visualize different business transactions, applications, infrastructure, workflows and a lot more, while greatly supplementing Dynatrace existing monitoring capabilities.

It's a uniquely created software by Alpha company with  DBA Binary Fusion as subsidary, based on years of experience working with different customers and  architectures, specifically designed with data visualizations bells and whistles that help companies visualize their data landscape, identify anomalies as part of our Alpha FusionML software offering, conduct forecasting, build custom machine learning models and integrate the results of these models directly into Alpha FusionView in combination with the data from Dynatrace, making it possible to construct visualizations based on ML and AI customized data that simply is not available in Dynatrace alone.

With Alpha FusionView customers can get valuable business and infrastructure/application data insights that can help them minimize risk and save money on data ingestion costs and best of all visualize LOG data vs just contextual data that Dynatrace has already done a good job in visualizing.

What makes our software so unique is that it can be hand crafted for almost any type of workflow, to produce data visualizations and historical trend data, while of course leaving Dynatrace to do what it does best… which is contextual based data gathering and monitoring.

Plus with custom integrations that we have already done for with other data visualization tools, our company can help organizations unify their data directly from their existing SIEMs, CMDBs,  business analytic or enterprise monitoring tools such as Dynatrace.  We have literally created entire solution for such type of monitoring management of multiple tools.  This solution is called Alpha FusionSmart Enterprise Monitoring Solution.
Data Visualization Software

Here is how Alpha FusionView can help Dynatrace Customers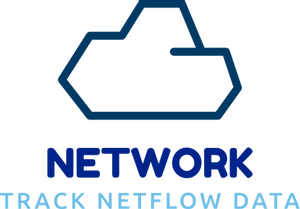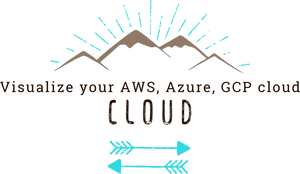 Alpha FusionSmart Enterprise Monitoring Solution .  The solution that can help customers visualize their in office and remote user connectivity by inter-combining multiple data sets from business application data, and infrastructure data, and unifying it all in a single pane of glass. 
Imagine being able to visualize your existing connectivity to see which employees are working more effectively, for how long they are logged in, where did they log in, how much time they spent being logged in etc.
We can Visualize in a unified view your critical connectivity infrastructure.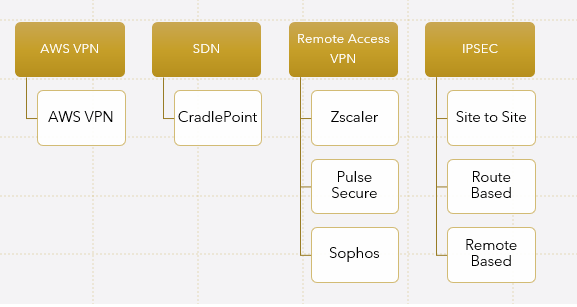 Our company works with different types of vendors, ranging from Sophos, Fortigate, Checkpoint, Cisco, Ubiquiti, Splunk including Zscaler and many other vendors helping customers interconnect their branch offices to AWS or Azure, GCP clouds as well as visualize critical KPIs in Alpha FusionView.
With the help of Alpha FusionView software we can help companies visualize wired and wireless connectivity of remote and in office users. Additionally we can visualize workflows and critical KPIs that attributed to employee's performance.  
Alpha FusionView Visualization Done Right
What type of other data visualizations Apha FusionView supports
In addition to visualizing infrastructure related data Alpha FusionView can visualize containerized micro-services and monolithic types applications, in combination of different types of business KPIs fetched from customer's CMDB like Device 42, ServiceNow or others.
Alpha FusionView
Alpha FusionML
Alpha FusionSmart
Alpha FusionTrust
Alpha FusionView
With Alpha FusionView software we ingest data, then slice it and dice it, pre-process it and ensure that the critical data is hashed or masked, helping companies standardize their data set in the form of unified dashboards split by department, impact, productivity, and other types of characteristics.
Our software can be adjusted per customer requirement, per specific workflow or set of workflows and can accept data from different types of data sources .
Alpha FusionML
Alpha FusionSmart
Alpha FusionTrust
Why Alpha FusionView and not just Dynatrace?
Dynatrace is great for contextual data representation, but not so great when it comes to complex business logic.
We realize that one tool can't solve all the problems.  There are multiple use cases and multiple methods of visualizing different types of use cases.  Contextual based monitoring is only small part of the iceberg. 
The true holistic level of monitoring and greater risk reduction, involves in fully understanding the use case and constructing AI & ML driven based visualizations in combination with metrics, logs, traces.
The problem with that is the simple fact that every use case is different and so will the data, and so are the KPIs and so are the characteristic dependencies defining that data.
Dynatrace has a great platform for visualization of different types of KPIs and characteristic dependencies related to these KPI.
Yet the reality of it all, the whole process of attempting to understand the data, and bring it into the tool itself, is like trying to solve a murder mystery.
How Alpha FusionSmart can redefine this reality
With

A

lpha FusionSmart enterprise monitoring solution

we literally have entire team of technical experts who specialize across different tools, in combination with business analysts who can help companies identify the data, translate the data into meaningful KPIs, and pass that level of intelligence gathering to our Alpha Fusion Subject matter experts with expertise across cyber security, data analytics, data science, and tools themselves such as Dynatrace.
Where critical KPIs end up being visualized in appropriate tools that they do job in best such as Dynatrace or Alpha FusionView or SumoLogic or Datadog.
For example, if your organization have a web and mobile app running on Kubernetes cluster. 
Then as part of our Alpha FusionSmart Enterprise Monitoring solution we can help companies pick the right tool to monitor this native mobile/web based Kubernetes application.
Where that tool can very well be Dynatrace or it can be any other tool that helps customers save money, gain visibility while at the same time minimize risk.
Besides some tools simply have too high cost of entrance or high ingest costs, when some customers simply don't want the high cost of entrance and would simply like to start with visualizing few KPIs here and there.
Deciding what tool does the job best is something that we can help customers do as part of our Alpha FusionSmart solution.
Where Alpha FusionView comes into play is that the tool strategically designed to morph into customer's ecosystem, covering the areas that other tools couldn't simply cover, while bringing in KPI visualization into single pane of glass.
Dynatrace Management Tasks that we can help with
Many companies have already existing in house applications ranging from home brewed app,  JAVA, GO, Python etc. 
We can help companies instrument Dynatrace agents across different servers ranging from Linux hosts, AIX boxes and a lot more.
Through the method of instrumentation we can help companies gain visibility into critical business transactions.
Other tasks that we can help with include, alerts identification, business conversion metric definitions, synthetic monitoring testing, real user time monitoring configuration.
Visualization of microservices, serverless lambdas.
User tagging and other tagging creation.
Different types of dashboards creation, per department.
Web and Mobile application visualizations.
User digital experience tracking, and a lot more.
Dynatrace Monitoring and QA Management as a service
Dynatrace Monitoring & Security as a service with SumoLogic and CrowdStrike
Alpha FusionSmart Management tasks
Conducting assessment for existing monitoring tools for cost reduction opportunities.
Conducting Proof of concepts for various monitoring vendor tools to see if the vendor fits most into customer's ecosystem.
Conducting SWAT analysis for entire business use case.
Converting business KPIs into logs, metrics, and trace data.
Grabbing received data from Dynatrace or any other monitoring tools and visualizing data with the help of our Alpha FusionQuery Language and packaging it into our Alpha FusionView tool.
We have created customized operators that allow us and our customers visualize data, chain the data together using concept of distributed tracing, parse logs, and extract metrics.

AFQL

is very intuitive and easy to pick up type of language.  When working with different customers we constantly enhance our operators and introduce functionalities based on different types of customer use cases.
With Alpha FusionQuery Language (AFQL) we can extract data from multiple data sets, chain it together with critical events helping customers pain the whole picture of their environment..
Creating customized machine learning models and defining AI based logic by leveraging our Alpha FusionML solution for anomaly detection and forecasting. 
Helping customers determine where anomaly came from through visualized 3d and 2d data chaining. 
Conducting forecasting through intercombination of multiple KPIs and user data. 
Stitching data together from multiple data sources is no longer as difficult as it used to be.
Visualize your Data with 100% confidence
Dynatrace Consulting Services
Professional IT Consulting
For Small Large & Medium Size Businesses
We offer data visualizations consulting for different type of data visualization use cases, combined with distributed data tracing, machine learning, anomaly detection, forecasting and beyond.
Extensible, secure infrastructure monitoring for Hybrid IT
With the help of Dynatrace & SumoLogic & Alpha FusionView
As part of our Alpha FusionSmart monitoring solution we can help monitoring everything in your IT stack.
Apps, Databases, Containers, Servers, Storage, Network, Logs in context.
Anomaly Detection and forecasting with

Alpha FusionML.

Multi cloud environment, different AWS regions and EC2 instances.
AIOPS early Warning Systems, 
Data Chaining
Topology Mapping using tracing.
All sorts of telemetry based monitoring  for different use cases such as IoT, Machine to Machine, Software Defined Networking traffic, and beyond.
Where with SumoLogic we can help bring log data into visibility, something that Dynatrace can not do.  Yet the reality of it all is that Log is actually one of the most important factors when it comes to understanding why something is causing issues in your network or enterprise.
With SumoLogic it's very easy for our Alpha FusionSmart team to take control of complex business logic across insane amount of templates that come part of SumoLogic already.
Note how not everything can be monitored with one tool such as Dynatrace.  Yet Dynatrace is the type of tool that simply grabbed the low hanging fruit types of contextual data that are in fact needed the most when it comes to visualizing critical data without super major ingestion costs. (due to skipping on logs…)
However, that contextual data is simply not enough for many businesses… This is where Alpha FusionView comes into play.
Where with Alpha FusionView we can grab data from tools like Dynatrace, SumoLogic and other business data and unify it in one tool with combination of all sorts of data ranging from distributed tracing, logs, metrics etc..
Our goal is not to just have one tool, but our goal is to help customers use the tool that they already heavily invested in, while augmenting customers with specific niche oriented use cases that other tools simply can't cover.
When many of our customers reach out to us, rarely does every customer know all the associated costs with the solution, simply because there are many factors associated with monitoring data.
As part of our Alpha FusionSmart  solution offering, we help customers pick the most optimal cost-effective options for their data visualization needs. 
For example if customer already has their SIEM there is no need to incur additional costs with some thing that may already does the job, and instead rather supplement that SIEM with Alpha FusionView software helping you save money on data ingestion costs.
Many companies out there try to sell solution that have absolutely everything… In our case we hand pick the features that are truly needed for your use case to make your solution tailored towards your business need.
When purchasing any type of data visualization software there  are always fees, we help you reduce these fees, by utilizing our framework for data ingestion reduction for your very own existing data visualiations software.
We can help you analyze these heavy data licensing costs fees and shrink them by extracting features that makes sense to leverage into Alpha FusionView. 
We can warp your need around Alpha FusionView to fit your data visualization, use case based on your existing workflow with optimal  amount  of aggregated data shown in dashboards, without breaking your pocket.  K
It doesn't matter with which vendor you are dealing with, we are vendor agnostic. 
Some vendors may be better than others such as Dynatrace when it comes to individual solution needs and basic contextual data.
However Dynatrace comes short when it comes to anything that is not standard and out of ordinary, such as critical data from logs customizable to customer's complex logic needs.
Yet the reality of it all, customer want both.
Our Alpha FusionSmart team can help with creation of logic and translation of logs into metrics, while helping customers take advantage of what Dynatrace has to offer.
Our role is to recommend the best vendor to help you save money
Regardless if you are looking for firewall in the cloud solution or Zero Trust type of solution, or visualization of business critical data, our goal is to morph software defined networking solutions per customer's need.
Our professional IT Consultants don't just speak the vendor language, but rather speak the protocol language.  
Think of it this way every vendor who builds some type of solution is relying on some type of protocol to make the solution work.
Our company has specialized IT Alpha Team members  who are well versed with both on-premise and cloud types of architecture, regardless if it's AWS, Azure, Google.
Monitoring Employees working remotely or in office settings can be challenging.
How do you visualize and measure employee productivity in hybrid connectivity settings?
Every workflow is different, hence the complexity behind visualizing such workflows.
For example some company's have employees working in hybrid settings from home and in office.
In addition to that, every department is different increasing complexity of identifying KPIs relevant to employee production even further.
Additionally many of the companies are having trouble gathering data from each of the employee due to improperly designed non-Zero Trust Architecture, making it very hard to get data from every device.
Quantifying KPIs that pertains to productivity, and visualizing them requires inter-combination of multiple skill sets.
One thing is to identify KPIs relevant to productivity of the employees based on department…  the other thing is to visualize these KPIs and identify what appears to be normal and what not.
Many data analytics tools on the market have expensive ingestion fees.
Meaning even if you do succeed in identifying KPIs.  Ingesting the data associated with these KPIs can be expensive.  Since many of the tools on the market have high data ingestion costs.
Identifying data sources and ingesting the critical KPIs requires multiple layers of expertise.
Meaning every company's tool is different and so are the employees and the departments using these tools.  Identifying methods of integration for how to grab data, and present it in a unified single pane of glass tool….requires entire Venn diagram of skill sets. 
Data gathering is difficult to do without Zero Trust Architecture
Meaning many companies out there use traditional VPN connectivity when connecting their devices to corporate network…  that are not only lacking in security, creating unnecessary backhaul traffic and maximized risks in vulnerabilities, but also pose risk from the standpoint of visibility… making it very difficult to visualize data based on application layer.
Monitoring employees in general requires literally analyzing the workflow of users and departments
Meaning identifying exactly what the users are doing, what tools are they using then extracting the important statistics out of each tool and reflecting that in a time series graph among with other data that can help C-Level Execs detect trends…..
Visualizing Productivity of employees requires knowing where they are logging in from....
Meaning how do you know if user is logged in from office or remote?  How do you visualize all that?  How do you know if employees are working more effectively from home or from office?
Visualizing Vulnerabilities and seeing Trends of resolution can be hard
We often find many companies struggling to visualize trends for their vulnerabilities. Every vulnerability pose risk specially if it's exploited and that risk can cause less productive employees.

Single Pane of Glass Data Visualization all in one
With Alpha FusionView our company can help organizations take control of their enterprise visibility, their network, infrastructure and critical business transaction data by visualizing it all in a single pane of glass, helping companies minimize risk and save money on other data ingestion tools.
Data Ingestion Cost Saving
Our company can help customers visualize their critical business data, and have developed frameworks and processes for how to reduce data ingestion costs in comparison to other Data analytics tools.   As part of our Alpha FusionSmart Enterprise Monitoring solution, our data analytic, and data science experts can help your IT staff aggregate data from multiple source of data in our Alpha FusionView tool including from tools like Dynatrace, Datadog, SumoLogic, Catchpoint, Splunk or any other types of tools.
Customized Data Visualization Per each individual workflow
As part of our Alpha FusionSmart Enterprise Monitoring solution offering we can help companies slice and dice the data, and work with your existing business subject matter experts from each of the departments to create customized data visualization solutions per each department.
Machine Learning Forecasting & Anomaly Detection
As part of our Alpha FusionML Solution offering we can help companies not only visualize data and show entire chain of events associated with that data, but can also help companies detect anomalies and conduct forecasting of important transactions, that can help companies spot abnormal behavior quicker, and get notified about it.
Simplify Data Gathering & Reduce risk.
As part of our Alpha FusionTrust Solution offering we can help companies transition to Zero Trust Architecture maximize data visibility based on application connectivity rather than IP, and offload logs, Metrics & traces directly to our Alpha FusionView tool, helping companies visualize their data and employees a lot more effectively.
Visualize Behavior of users and critical business transactions
As part of our Alpha FusionSmart offering we can help companies analyze many of the user's behaviors and visualize the behavior in Alpha FusionView.  For example some users constantly log into Jira to create tickets and some to ServiceNow, while others browse the web and do other tasks.  We can visualize all this data and summarize it into intelligent views all within single UI>
Visualize Productivity of Hybrid Users
As part of our Alpha FusionAuth  solution offering we can help companies implement identify, authenticate and authorize their employees and devices, in order to extract valuable insights for how user/machine is authenticated, where from, in office or out of office and visualize it all in Alpha FusionView helping you visualize employee productivity in office and out of office side by side.
Visualize Vulnerabilities and Their Resolution Trends
As part of our Alpha FusionScan  solution offering we can help companies with scanning for vulnerabilities, and visualizing these vulnerabilities directly in  Alpha FusionView helping IT Security professionals see results of the vulnerability scan, and with our Alpha FusionPatch solution we also help companies patch their devices and show results of the patched devices in context of Trends directly in Alpha FusionView helping companies reduce risk and preserve their employees productivity.
Other Integration and IT Services Similar to Alpha FusionSmart
Other Solutions & Services that we offer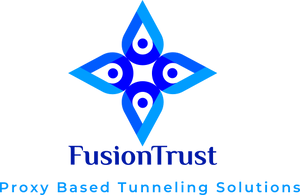 Based on Zero Trust Connectivity Architecture
Get your on site locations and  remote office work force or IoT devices connected with the help of custom solutions  designed to keep companies secure, while protecting employees form malicious threats.
Read More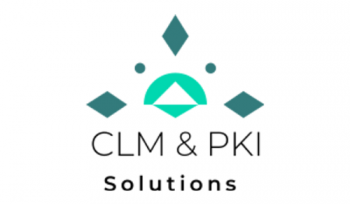 FusionCLM PKI Solutions
Certificate Lifecycle Management (CLM) and PKI services and solutions for companies seeking to take control of their certificate validation and enrollment needs, helping companies reduce risk 
Read More
Interested in proceding with Our Services? Tell us more.