Our company offers, customized IT solutions & services for different types of organizations including financial organizations such as:
mortgage companies,

banks,

credit card companies 
As well as other industries, ranging from, real estate, professional LLCs, insurance companies, entertainment, Fintech, crypto companies.
who are seeking to reduce risk,  maximize operational intelligence, secure their enterprise,  visualize their workflows, applications, networks, machines, devices and start discovering trends over what matters most.
AlphaCICE
Increased Data Owner Intelligence, Minimized Risk, Reduced Alerts
Alpha FusionView
Single Pane of Glass Visualization
Alpha Technologies
Alpha Technologies deliver both AlphaView and AlphaCICE solutions, helping companies take control of their operational needs.
Alpha Technologies offers 2 types of solutions and services.
One type is through our very own built software called

Alpha FusionView

. Where within Alpha FusionView single pane of glass software

Alpha Technologies

caters visualizations of company's  KPIs in the direction of customer's needs based on their use cas

e.

The other type is through

AlphaCICE 

 central intelligence correlation engine, designed to extract data from multiple Analytics & Monitoring tools, correlate it, and reduce it into single actionable event that matters most.
Operational Effectiveness
Increase operational Effectiviness and identification of major incidents with AlphaCICE
| | Alpha FusionView - Solution | |
| --- | --- | --- |
| Correlational Intelligence | | |
| Reduction of Events into Single Alert | Data Extraction based on KPIs | |
| | Dashboard construction per use case | |
Both solutions work hand in hand to tackle complex correlational issues, making it possible for data owners not only to visualize everything in single pane of glass with Alpha FusionView, but also with assistance of Alpha Technologies be able to correlate complex data sets prior to visualizing them in single pane of glass.
Without correlational data intelligence, incident managers often need to be awaken in the middle of the night for no reason. With AlphaCICE incident managers get disturbed less.
How Much Time do you have until your next MI?
Don't let the Major Incidents be the ticketing bomb, centralize your operational correlational Effectiviness with AlphaCICE and take control of your events produced from multiple tools.
MI Detected
Digital Experience of Virginia office is degraded, multiple users and applications are impacted, find out more.
How Alpha FusionView and AlphaCICE solutions & services delivered to customers?
There are 3 types of solution delivery
Custom Software Built

Work with your existing tools.

Hybrid
Both Alpha solutions can be either in the form of custom built tool specifically designed for your company, to help you save money on licensing and ingestion costs over other tools or can be based on the existing tools that your company may already be invested in and fits best.  
There are pros and cons for both cases.  Some of our customers prefer combination of both solutions (Hybrid).
All solutions can be adjusted to your company's data owner's needs.
Don't hesitate to request dedicated demo and presentation for additional info and customized solution & service that best meets your requirements.
What type of service model Alpha Technologies offers?
All solutions that

Alpha Technologies

delivers are augmented by our ITIL best practices service, that is either in the form of a management service, where Alpha Technologies constructs and integrates the solution for your company and help you maintain it, enhance it and manage it.
Or the solution is augmented with flexible staffing resources in the form of specialized subject matter experts that Alpha Technologies assists your company with recruiting.
Resources that we recruit are pre-screened by dedicated customer success manager assigned for your organization account and other by other Alpha SMEs.
Both Alpha FusionView and Alpha CICE Services and Solutions that we deliver are custom crafted based on company's use cases.
What is
AlphaCICE

?
Think of

AlphaCICE

(central intelligence correlation engine) as a way of maximizing your data owners operational intelligence, alleviate pain from alert fatigue, reduce wasted time on chasing ghost alerts and more.
Minimize false positive, duplicate alerts with AlphaCICE central intelligence correlation engine. AlphaCICE is a custom solution and service offered by Alpha Technologies that is specifically designed for financial industries seeking to take control of their incident management process.
Incident Managers can maximize their operational effectiveness through streamlined operationalized workflows, by relying on correlated supervised and unsupervised AIOPS classified intelligence fetched from your already existing monitoring tools.
AlphaCICE is explicitly designed to reduce multiple events into a single actionable event that matters most, by empowering data owner operators with prescriptive & AI & ML driven recommendations
Benefits of AIOPS Events Correlation
With AlphaCICE companies can improve  their operational intelligence.
Improved Identification of Incidents
Improved Data Owners Responsiveness
Improved Understanding of the impacted business service
Improved Root Cause Analysis detection and resolution
Improved reduction of false positive alerts.
60%
Without AlphaCICE Operational Intelligence
92.4%
With AlphaCICE Operational Intelligence
What else can AlphaCICE do?
AlphaCICE can be the instrumental tool for not only for data correlation, but can also be leveraged for data exploration.
Helping data owners discover data prior to consuming the data.
AlphaCICE integrates with multiple data sources, and works hand in hand with your existing monitoring tools, accepting input from SIEMs like Splunk, SumoLogic, QRadar and others.
In cases where customers already have correlation tools and other SIEMS like SumoLogic, or Splunk then think of

AlphaCICE

as a service that Alpha Technologies deliver while working with your existing correlation tool.
In case where customers are tired of spending a lot of money on the existing tools, think of

AlphaCICE

as the tool that Alpha Technologies can build for your based on your use case directly in customer's environment.

AlphaCICE

also natively integrates with

Alpha FusionView

 making it possible for data owners to see what matters most in a single pane of glass.
Data Correlation Software
Here is what Alpha FusionCICE can correlate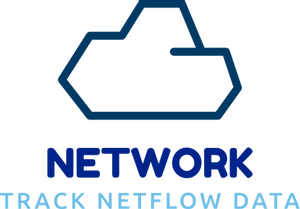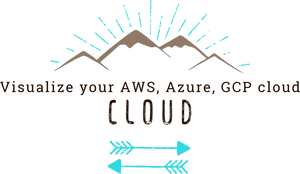 To Learn More how AlphaCICE and Alpha FusionView work together view below
Minimizing False Positive Alerts and reducing duplicate Alerts is complicated.
Incident Managers have hard times deciphering what alerts to follow and what alerts to ignore.
Many data owner operators struggle to keep up with the different types of alerts coming in from different tools.  
Some alerts are critical & some are not.  Knowing which one matters is difficult. Every monitoring tool configured differently.  Incident managers are often flooded with too many alerts with little to no understanding what each of the alerts actually mean.
Incident managers receive too many duplicate alerts and in many cases fall into the alert fatigue trap, chasing false positives.
Existing monitoring tools that companies use often overlap with same type of monitoring conditions, resulting in duplicate alerts being sent from different tools.
When events are received from multiple tools, there is no correlational intelligence that ties these events together into meaningful grouped single actionable event. 
No way of knowing whether or not event is critical and if so to what degree in relationship to potential major incident.
No way of knowing what the root cause is in relationship to multiple events coming from different tools and underlining business service.
No way of knowing what precisely happened around the time of the incident without having to jump into multiple tools.
No intelligent way to rely on a meaningful single correlated actionable alert to streamline post follow up escalation actions.
No way to fully know what to do next in response to specific set of events that are historically repeatable and identifiable.
No correlational patterns to rely upon for gauging what happened in the past in relationship to the presence.
The result, is that incident managers end up spending massive amount of time chasing either problem that don't exist, or not identifying problems fast enough.
That level of operational ineffectiveness directly translates into loss of revenue, higher risk and waisted time.
Quantifying and classifying events that relate to a problem is difficult
One thing is to identify KPIs relevant to how it relates to a problem, and another is to identify set of multiple KPIs that may contribute to a problem.
Many Monitoring tools on the market focus only on what they do best, yet lack correlational intelligence
Meaning many of the tools may already have correlational functionalities and AIOPS feature sets that makes alerts less duplicate and less false positives, but many of these tools do not exactly correlate events from other tools and only focus on their own ecosystem. 
The result is isolated islands of their own intelligence often overlaid by duplicate events produced by other monitoring tools.
Gaining correlational intelligence requires comprehensive classification of AIOPS Events
Meaning in order to correlate events together,  there must be common denominator, multiple tools need to be tweaked, and AIOPS Events resulted from these tools need to be expressed in the form of that common denominator.   
Yet the problem is, many financial companies do not follow any correlational standards and often also operate in Silos sorts of like the monitoring tools operate in what they do best, where one team is often disconnected from another, resulting in multiple teams creating  their own wild wild west and not exactly creating any type of comprehensive classifications of AIOPS Events, resulting in multiple events floating around in company's set of monitoring tools without any type of correlated level of of intelligence that can help companies streamline events better.
The result is, unnecessary alerts that wake people up in the middle of the night, and incident managers constantly chasing false positives.
Classifying AIOPS events into types of intelligence requires strategic comprehensive ITIL based approach.
Many companies do not follow ITIL Best practices, and often end up creating gaps in their own tools, due to not properly utilizing AIOPS feature set functionalities that they may have already heavily invested into. 
Such gaps of invisibility result in missed major incidents. The very same major incidents that could have been discovered if proper ITIL practices were followed and correlational rule sets were configured to correlate multiple types of AIOPS classified events into single actionable event.
Changes being done in the environment often result in MIs
Without proper type of  AIOPS Event classification and correlation, incident managers  fall into trap of chasing events that resulted from nothing more, but a typical change, that simply was never factored into correlational rule set, resulting in on call staff being awake for no reason.

Alpha Central Intelligence Correlation Engine
With AlphaCICE our company can help financial organizations take control of their operational events, improve alert streamlining, reduce false positive alerts, minimize duplicate alerts and save money.
Identify Problems, better and more intelligently
With AlphaCICE financial organizations can identify problems better, more intelligently, more pro-actively and best of all without having to sacrifice existing monitoring tools that the customers may already own. 
Correlate multiple Events into Single Pane of Glass
AlphaCICE works together side by side with AlphaView single pane of glass software to  correlate multiple types of events coming from different tools into single actionable event that matters most for the incident managers and data owners.
Easy to Understand Recommendations for what to do
With AlphaCICE incident managers get to benefit from prescriptive recommendations containing single actionable event that is self explanatory, easy to understand and follow.
Reduce duplicate alerts and false positives
With AlphaCICE incident managers won't have to worry as much about duplicate alerts and false positives.
Identify Events that matters Most based on intelligence type 
Multiple events received by AlphaCICE tool are intelligently classified, categorized and triggered based on the correlational conditions and rule sets defined within the AlphaCICE software.
View Prescriptive Recommendations with Root Cause
Events that are sent through the AlphaCICE are enriched with  customized logic and correlational root cause prescriptive actions relevant to financial company's business service, making it easier for incident managers to understand what business service is impacted by how much and  why.
See Why, When & How Actionable Event Triggered
With AlphaCICE Incident Managers get to see why each of the events are critical, related to what rule, triggered by what condition, when, why and how.
Supervised Correlational Intelligence
With customized supervised feedback voting feature, AlphaCICE incident managers get to see the likelihood of specific set of events coming from multiple tools potentially resulting  in a major incident, before it becomes the major incident, providing pockets of opportunity for incident managers to recognize the severity of the actionable event and solve the issue prior to issue becoming the major incident, and minimizing business impact.
Data Ingestion Cost Saving
Our company can help customers visualize their critical business data, and have developed frameworks and processes for how to reduce data ingestion costs in comparison to other Data analytics tools.   As part of our Alpha FusionSmart Enterprise Monitoring solution, our data analytic, and data science experts can help your IT staff aggregate data from multiple source of data in our Alpha FusionView tool.
Customized Data Visualization Per each individual workflow
As part of our Alpha FusionSmart Enterprise Monitoring solution offering we can help companies slice and dice the data, and work with your existing business subject matter experts from each of the departments to create customized data visualization solutions per each department.
Machine Learning Forecasting & Anomaly Detection
As part of our Alpha FusionML Solution offering we can help companies not only visualize data and show entire chain of events associated with that data, but can also help companies detect anomalies and conduct forecasting of important transactions, that can help companies spot abnormal behavior quicker, and get notified about it.
Simplify Data Gathering & Reduce risk.
As part of our Alpha FusionTrust Solution offering we can help companies transition to Zero Trust Architecture maximize data visibility based on application connectivity rather than IP, and offload logs, Metrics & traces directly to our Alpha FusionView tool, helping companies visualize their data and employees a lot more effectively.
Visualize Behavior of users and critical business transactions
As part of our Alpha FusionSmart offering we can help companies analyze many of the user's behaviors and visualize the behavior in Alpha FusionView.  For example some users constantly log into Jira to create tickets and some to ServiceNow, while others browse the web and do other tasks.  We can visualize all this data and summarize it into intelligent views all within single UI>
Visualize Productivity of Hybrid Users
As part of our Alpha FusionAuth  solution offering we can help companies implement identify, authenticate and authorize their employees and devices, in order to extract valuable insights for how user/machine is authenticated, where from, in office or out of office and visualize it all in Alpha FusionView helping you visualize employee productivity in office and out of office side by side.
Visualize Vulnerabilities and Their Resolution Trends
As part of our Alpha FusionScan  solution offering we can help companies with scanning for vulnerabilities, and visualizing these vulnerabilities directly in  Alpha FusionView helping IT Security professionals see results of the vulnerability scan, and with our Alpha FusionPatch solution we also help companies patch their devices and show results of the patched devices in context of Trends directly in Alpha FusionView helping companies reduce risk and preserve their employees productivity.