IT Consulting Services for Companies in Connecticut
IT consulting company CT at your service, we are the team of professional experts handling tri-state area, including metropolitan area of lower and upper Manhattan, Fairfield, and Westchester counties.  
Our expertise is in IT networking & security, we can help organizations network their existing infrastructure in the most efficient way reducing associated risk factors and connecting remote and central offices together, applications, and IoT types of devices.
If you are looking for any other IT Consulting Company in CT you will not find one with the level of expertise that our IT consulting company in CT has.  
We don't just provide consulting services for your company; we analyze your existing IT infrastructure and design solutions that are well suited for future growth and scalability. 
 We specialize in setting up necessary hardware platforms to accommodate answers on the questions that are hard to answer, such as from where to where the network information flows, how it's processed, and how to prevent network vulnerabilities within your environment. 

When it comes to unique business requirements of any small to mid-size or even enterprise organization, multiple aspects need to be covered in order to reduce the business associated risk with network failure. 
Our Consulting Services Journey started a long time ago.
Fairfield County CT
We started providing IT consulting Services for residential and commercial businesses. Focusing on educational sectors and financial services as our core. We expanded our services into Stamford area, Darien, Greenwich, Cos Cob, Wilton, Westport and other local nearby areas all the way into Fairfield.
New Haven County CT
We started servicing New Haven area, helping colleges and universities as take control of their network. Our expertise reached cities like West Haven, New Haven, Cheshire, Hamden, Milford and other near by cities.
We are the team of network consultants locally located in the state of CT and NY who can directly meet with the IT Directors, CFOs, or CIOs directly and come up with the action plan of what is needed, where it's needed, and how to network your central and remote offices with the best return on investment. 
Services we offer for CT businesses
Our premium IT consulting services in Connecticut can help organizations take control of their infrastructure, we don't just say what type of services we offer, we show you what we offer. 
Whether you are a startup company in Greenwich, CT, or a small to mid-size hedge fund we are here to help. 
We help companies get connected to the cloud securely.
Whether you need to have entire company get interconnected to AWS,Azure or google cloud, or looking to connect your IoT devices or simply looking to connect your SmartHome devices to wireless routers.  We are here to help you make IT happen.
We can run the cabling, we can interconnect the cabling to Video conferencing systems as well as to your  entire fleet of SmartHome devices.
We can conduct wireless site survey for your location and recommend optimum WIFI AP placement.
We can monitor your network regardless if it's your IoT devices or SmartHome devices that you need monitored we can make it happen.
We service the following cities in Connecticut
Hartford CT
New Canaan CT
We also service neighboring in Westchester County NY as well as other cities in Fairfield County CT. We also have national and global presence.
Industries We Service in Connecticut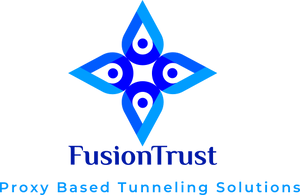 Based on Zero Trust Connectivity Architecture
Get your on site locations and  remote office work force or IoT devices connected with the help of custom solutions  designed to keep companies secure, while protecting employees form malicious threats.
Read More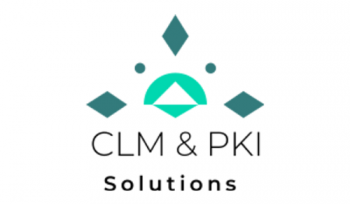 Based on Zero Trust Connectivity Architecture
Certificate Lifecycle Management (CLM) and PKI services and solutions for companies seeking to take control of their certificate validation and enrollment needs, helping companies reduce risk 
Read More